Sat 8th Sep 01:04 2007: World's most powerful supercomputer goes online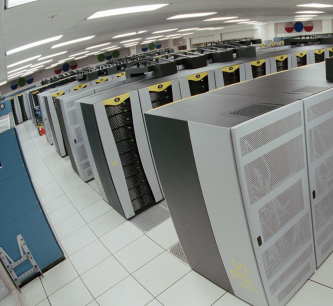 The world's most powerful supercomputer, making incredible use of distributed computing, is now online.


The Storm cluster has the equivalent of 1-10M (approximately) 2.8 GHz P4s with 1-10 petabytes of RAM (BlueGene/L has a paltry 32 terabytes). In fact this composite system has better hardware resources than what's listed at http://www.top500.org for the entire world's top 10 supercomputers:

BlueGene/L: 128K CPUs, 32TB
Jaguar: 22K CPUs, 46TB
Red Storm: 26K CPUs, 40TB
BGW: 40K CPUs, 10TB
New York Blue: 37K CPUs, 18TB
ASC Purple: 12K CPUs, 49TB
eServer Blue Gene: ?
Abe: 10K CPUs, 10TB
MareNostrum: 10K CPUs, 20GB
HLRB-II: 10K CPUs, 39GB

This may be the first time that a top 10 supercomputer has been controlled not by a government or megacorporation but by criminals.


Yes, it's a botnet.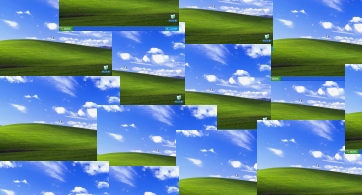 Those innocent Windows PCs, with the occasional virus and spam problem, nothing really to worry about, have now become the largest supercomputer on the planet. Allegedly.
---
Comments for 'World's most powerful supercomputer goes online'
You could post a comment if you were logged in.
You are logged in as 0
create an account
Steve's urandom blog