Thu 20th Mar 23:18 2008: Stick 'em Up!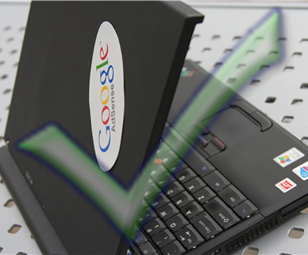 Why would anybody want to pay Google for the privilege of advertising Google advertising?

I remember when I was about 9 years old, a friend found out that a local insurance firm would give away stickers with their logo if you just walked in and asked for some, so we all got them and stuck them to our pushbikes - after all, rally cars had decals all over them, and they were cool, right?


When I was a child, I talked like a child, I thought like a child, I reasoned like a child. When I became a man, I put childish ways behind me.
1 Corinthians 13 v11


Why would anybody want to send Google an SAE in return for a paltry sticker? Are they living in the real world?
---
Comments for 'Stick 'em Up!'
Wed 26 Mar 2008 @ 18:41 GMT : Steve Parker
Yes
Yes, of course it would ;-)
You could post a comment if you were logged in.
You are logged in as 0
create an account
Steve's urandom blog