Wed 25th May 23:01 2011: Supermarket Sweep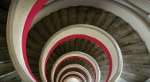 Well, it seems that Sainsbury's is the UK's chain bookseller of the year, but so far of the UK supermarkets, only Tesco have so far got my new book on pre-order. You can also order it from Amazon, Waterstones, WHSmiths and so on, of course. Even Walmart have it.

In the meantime, more information on the upcoming Shell Scripting Recipes book is available at /book. The Author Review process (where I go over what the three editors (proof reader, technical editor and project editor; the acquisitions editor doesn't get involved at this stage) have had to say about the book) is almost complete, so I'm not entirely sure what the next 10 weeks hold for the book as it makes its way from digital zeroes and ones to lumps of ink on a page.

Update 8 June: Asda have it, though no picture, it's a bargain at £19.97.
---
Comments for 'Supermarket Sweep'
You could post a comment if you were logged in.
You are logged in as 0
create an account
Steve's urandom blog