Mon 2nd May 20:43 2011: Finished!
Well, the writing stage at least. All of the book has been written now, it is just the editing stage left to do.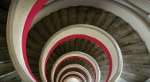 There is the editing still to do, and I have an incredible 4 editors to make sure that I don't mess everything up, so it should be quite safe! I don't know what I'll do with my time once this book is finished; it seems to have taken up all of my free time for the past 5 months, and been a big part of my life for the past 12 months; now there is just one month to go!
---
Comments for 'Finished!'
You could post a comment if you were logged in.
You are logged in as 0
create an account
Steve's urandom blog