Thu 31st Mar 23:52 2011: Thanks for all the feedback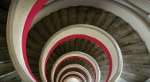 Having only just started mentioning the upcoming book, it is really encouraging to get feedback from readers already; to name a few then Peggy, Daniel, Mel, Brian, I'm looking at you in particular.
It is really good to know that people are so interested in shell programming, and that the stuff on this site (and so hopefully more so the stuff in the book) is useful on a regular basis, that makes it worth coming back here again and again.

So thanks again for such enthusiastic feedback, I just hope that the book lives up to expectations ;-)

Again, the chapter outline is online at steve-parker.org/book/ - if there is anything that you would like to see added or clarified, it is not too late to get your personal pet peeve mentioned. Similarly, if you have a very specific question, now would be a great time to ask me (steve@steve-parker.org) because addressing real-world situations (as well as covering all of the theory) is what is supposed to set this book apart from the rest. Even if it doesn't get covered in the book, I am in a frame of mind at the moment where I am very interested in all sorts of obscure shell situations, so your question is likely to pique my curiosity whether or not it is relevant to the book. So, if in doubt, please don't hesitate to ask!
---
Comments for 'Thanks for all the feedback'
You could post a comment if you were logged in.
You are logged in as 0
create an account
Steve's urandom blog