Thu 3rd Mar 00:20 2011: World Cup
Who would have thought that I would have known anything at all about the World Cup qualification progress? It happened to suit a good example for Shell Scripting Recipes so I have spent an evening learning about how the process works. Basically, you play every country in your group, and the results of those games determines who goes on to the later stages.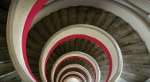 Not too shabby to put each country into a group, arrange games such that each country plays against every other country in their group, and get that coded in 53 lines of code. It even tries to ensure that the players don't get too tired by playing too many consecutive games.
---
Comments for 'World Cup'
You could post a comment if you were logged in.
You are logged in as 0
create an account
Steve's urandom blog